ProfitKit Mindfulness
Over 160 free meditation practice variations
How to use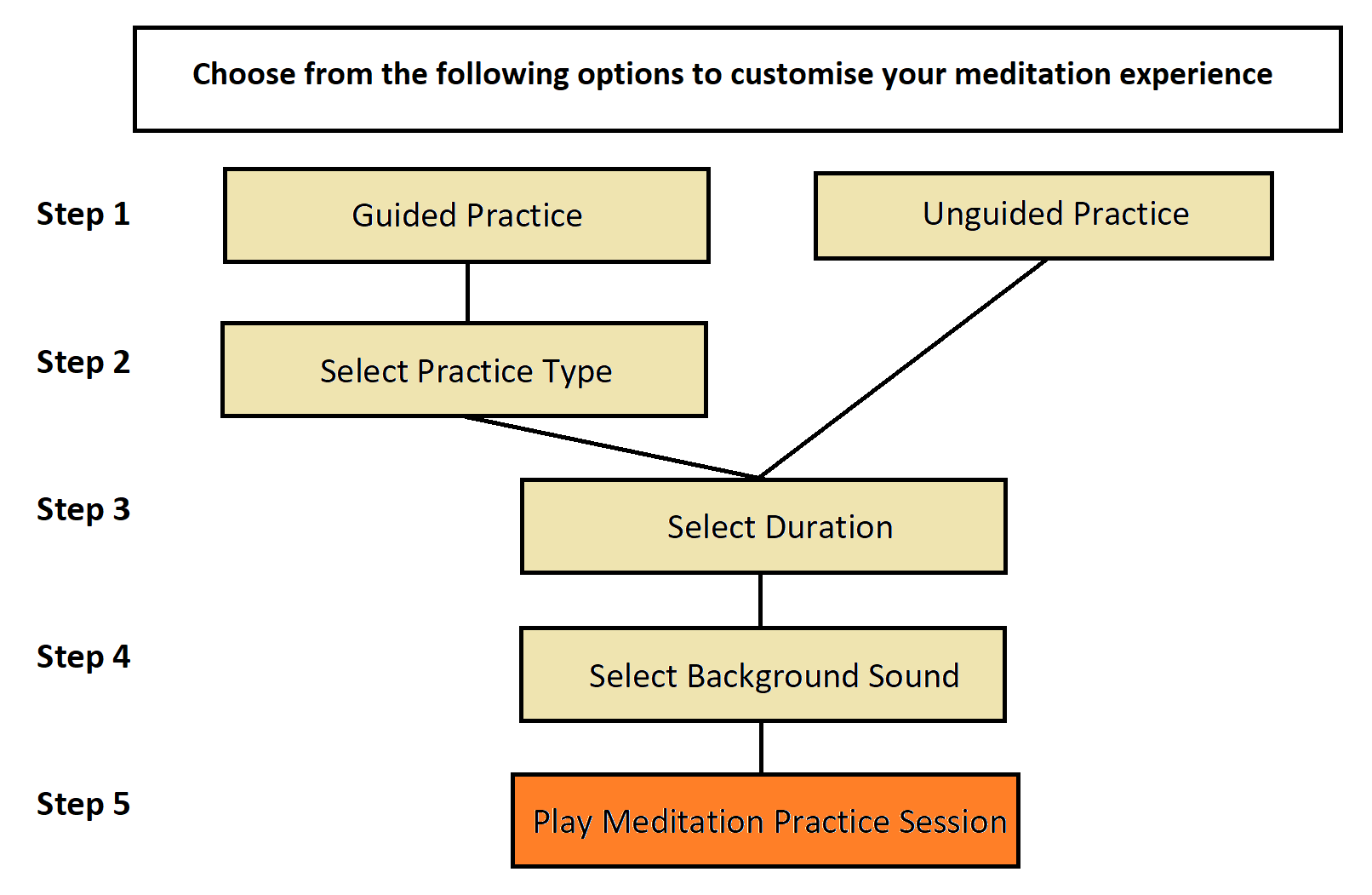 Select your program type:
Choose between a 'Guided' or 'Unguided' meditation session.
Guided: This includes voice instruction by a meditation coach to help you through your meditation session. This is a great option for beginners as it will help steer your mind through the journey when your thoughts wander off. Choose from several different guided techniques and durations to suit your mood and time capabilities.
Unguided: This will not include any voice instructions. These sessions are for experienced meditators who don't need the guidance from an instructor as these skills have been previously built, although a beginner is more than welcome to use this. With no guidance, you can add some nice background sounds to help calm your mind, with a duration of your choosing. You can also add time signals to serve as useful cues to bring your awareness back or transition into different techniques.